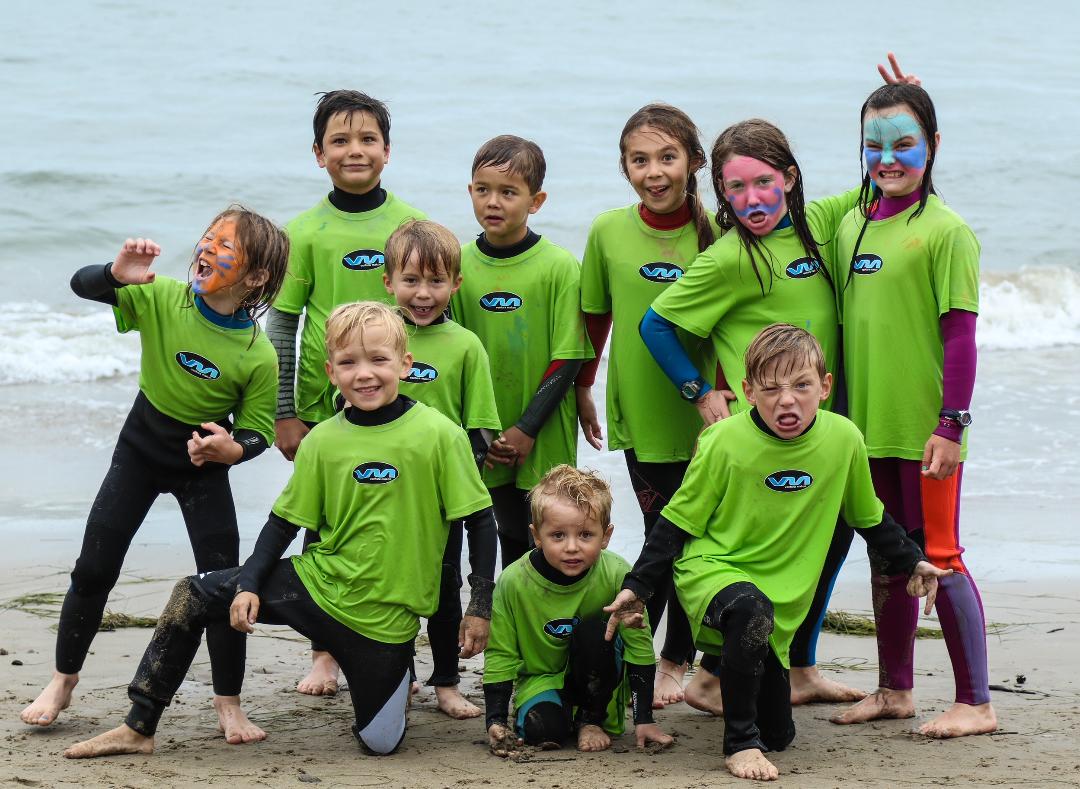 SURF CAMPS
All camps are $75/day and $350/week,
EXCEPT Mini Makos Surf Camp which is $60/day or $300/week
---
Our surf camps teach a foundation of ocean knowledge and safety through surfing, beach games, and making new friends. Start off slow at the beginning of the week to build confidence and technique, and progress throughout the week!
Summer Surf Camp @ Mondos Beach
Mini Makos Surf Camp @ Mondos Beach
Teen Surf Camp @ Silverstrand Beach
Summer Surf Camp @ Silverstrand Beach
School Break Surf Camps
SURF LESSONS
All surf lessons are 2 hours and include
the surfboard and wetsuit

---
We offer private and group surf lessons for all ages and all skill levels. 2 hours include an ocean safety talk, beach lesson, and water time with your instructor. Wetsuit and surfboard provided. Location: Mondos Beach If you are interested in having a lesson at a specific location, please contact Jeff @ (805) 312-0713.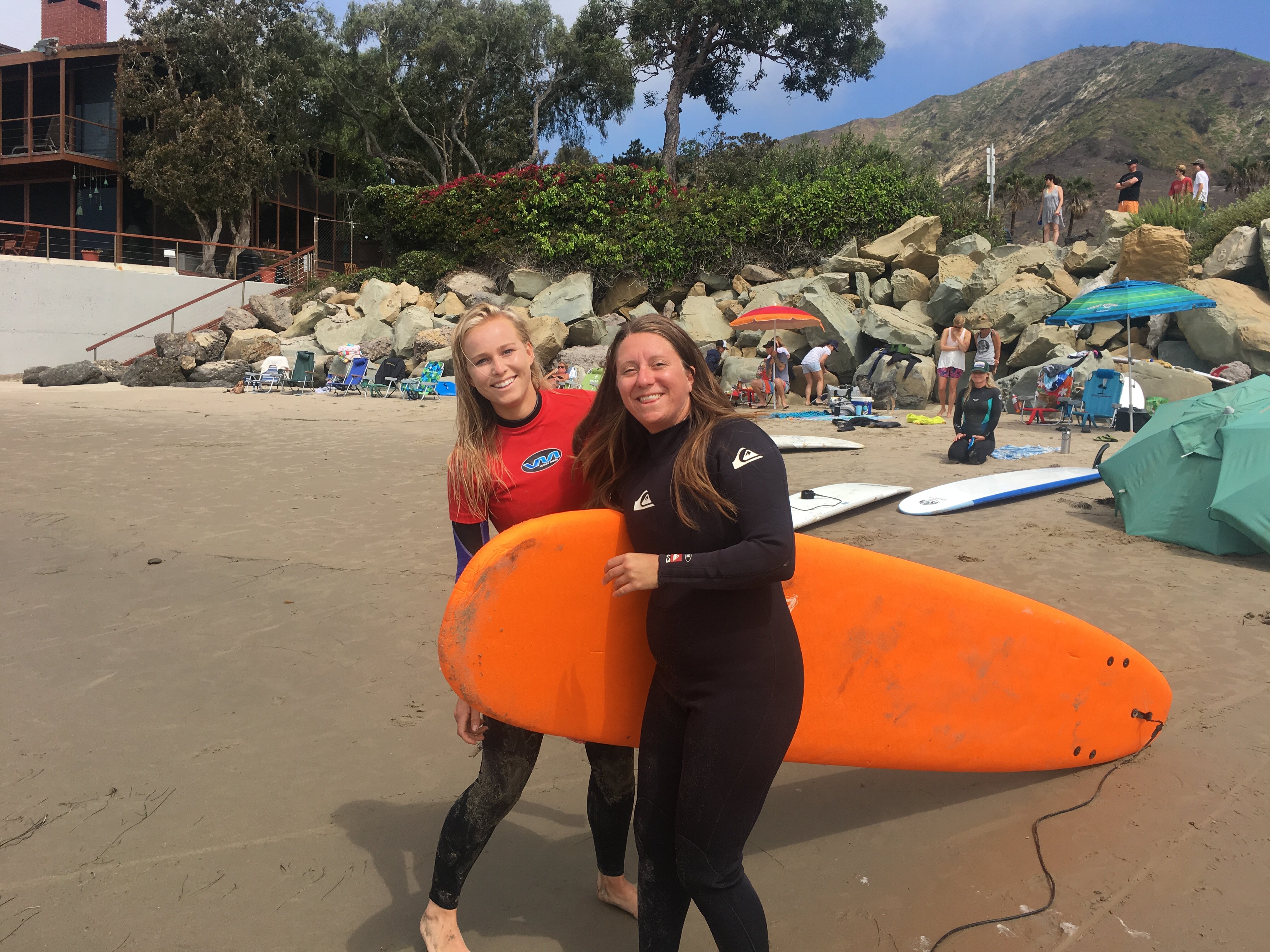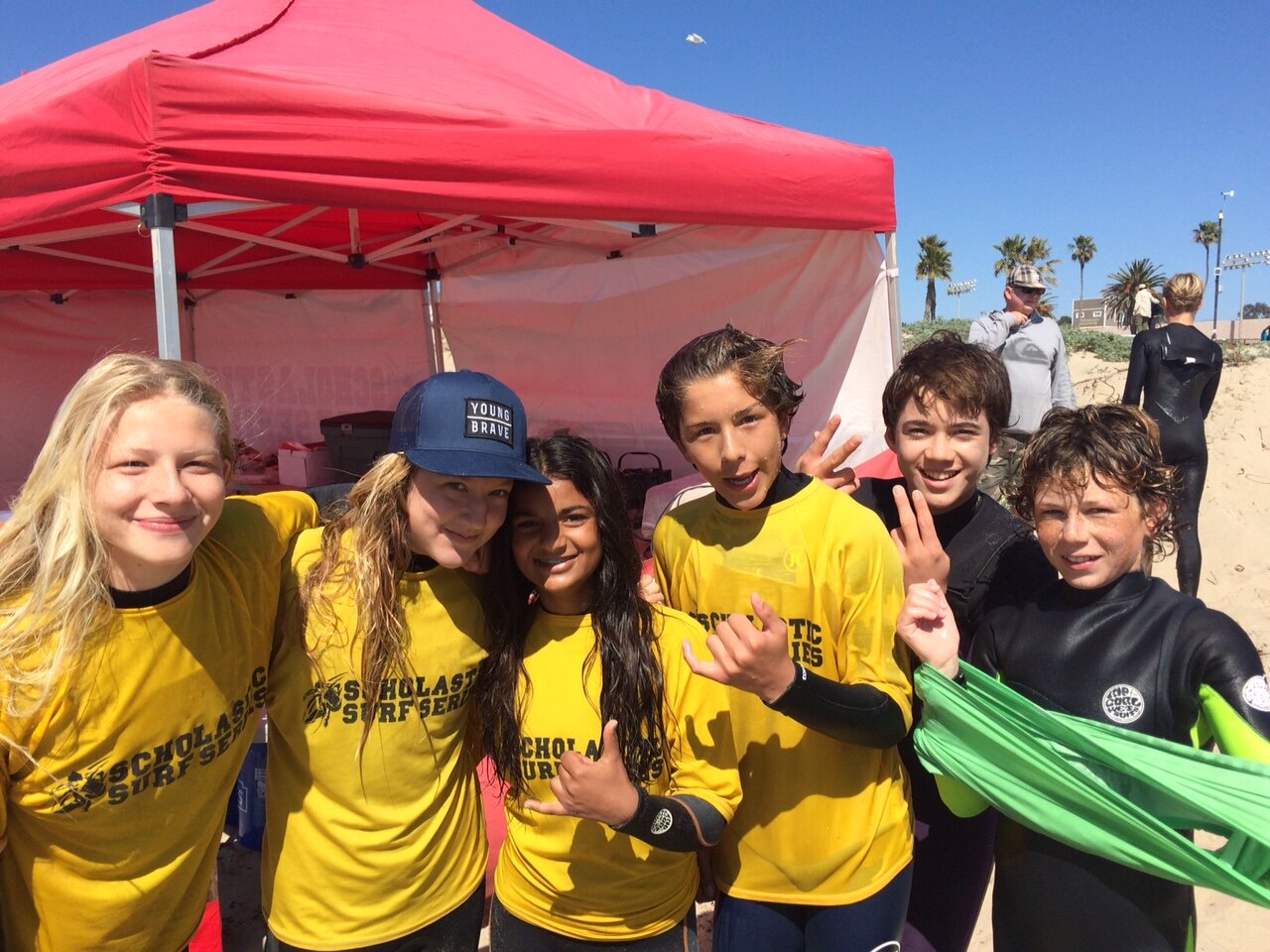 MIDDLE SCHOOL SURF LEAGUE
contact us for more information
---
This program runs from September through April. Team members practice once a week and compete in the Scholastic Surf Series contests once a month. The surf teams focus on improving individual skills while also developing team comraderie.
$140 Registration Fee
$100 monthly fee
Beginner-Intermediate practices are Wednesdays from 3:30-5:00pm
Advanced practices are Fridays from 6:30-8:00am
Independent P.E. can be added for an additional monthly fee/practice
BOYS AND GIRLS SURF CLUBS
contact us for more information
---
This program runs from September through May. This is for the late elementary-aged students and is a great way to improve their surfing skills and make new friends
$150 /month
One practice/week
Boys Surf Club meets on Tuesdays from 3:30-5:00pm
Girls Surf Club meets on Mondays from 3:30-5:00pm
Friday Co-Ed can be added for an additional $30 and meets on Fridays from 3:30-5:00pm
One makeup day allowed per month which are held during Friday Co-ed practice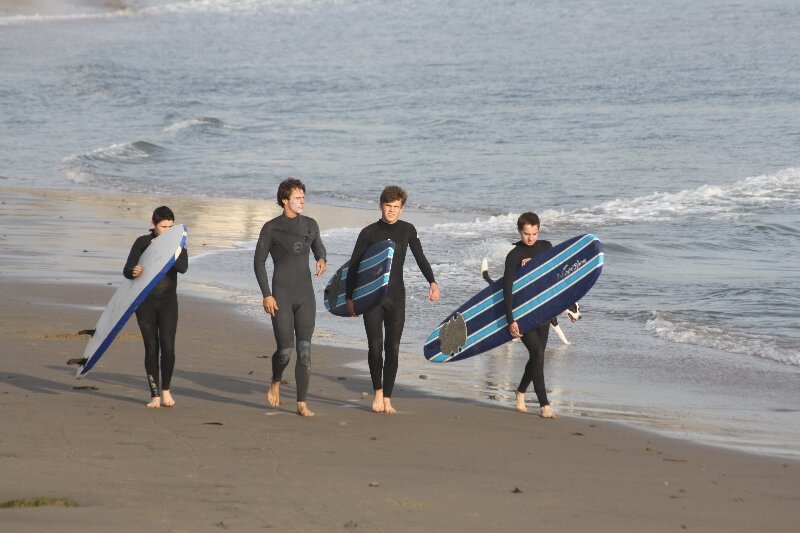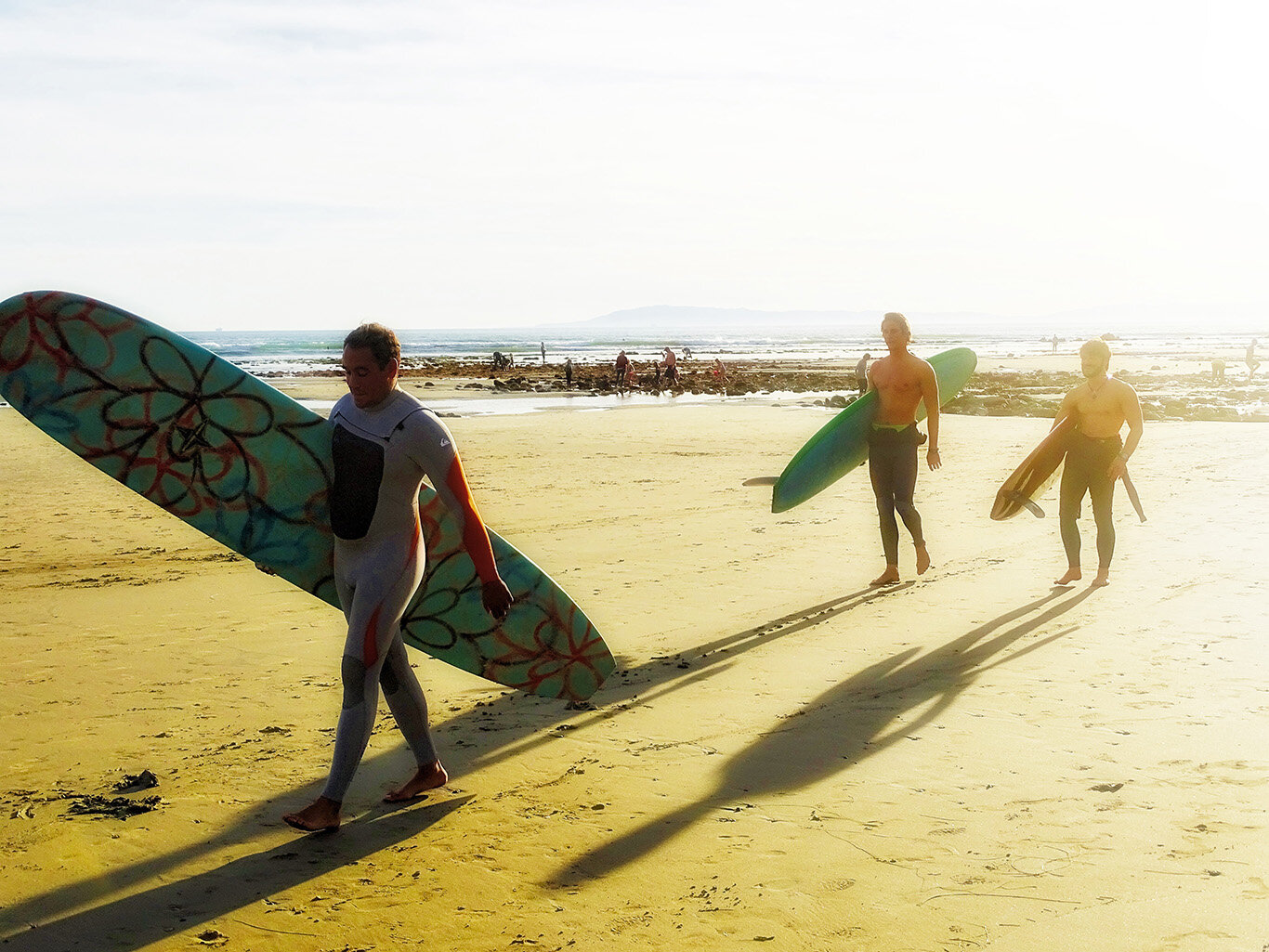 THE ULTIMATE SURF SAFARI
$200/Person (minimum 2 people)
---
Experience the California Surf Lifestyle! We will take 2-4 people to 3 different surf spots from Malibu to Rincon. Transportation, lunch and a surf hat provided. $200 per person (min 2 people) all levels. For more information please contact Jeff @ (805) 312- 0713 or email us at venturamakossurfcamp@gmail.com
Transportation
Lunch
Surf
Fun
IMPORTANT ADDITIONAL INFORMATION
DESCRTIPTION
Ventura Makos Surf Camp is Ventura Counties #1 surf camp! We teach Surfing technique, surfing etiquette, ocean safety, lifeguard skills, longboarding, shortboarding, boogieboarding and more. 4-1 Instructor/student ratio
KEYWORDS
Ventura Makos Surf camp Surfing lesson junior lifeguard program boogie boarding longboard best kids school surfcamp top topsurfcamp
THINGS TO DO IN
Ventura Oxnard Camarillo Simi Valley Valencia Thousand Oaks Santa Barbara Westlake Village Oakview Veiw Montecito Goleta Carpinteria South Jetty Harbor Cove Ojai Malibu Zuma Zune Bakersfield bakerfield bakerfeild Camarillo Camarilo cammarillo cammarilo Carpenteria Veiw Ojia pxnard Mugu Magu Nawc Hueneme haneme yanemee Huenemee Ventra Cbc Base Santa Paula Somis Summerland California CA
OTHER KEYWAORDS:
ojairesort OjaiValleyInn ocean safety oceansafety kidssurfcamp surfshop CPR 1staid rip currents quicksilver beginner affordable wavestorm Makos gopro go pro picture photo recreation watersport water sport cali venturasurfshop venturasurrental homegrownsurfshop wetsand surfboard waveline wave current fishing spinnaker spinnakersurf mondos beach c street st seaward venturaharbor Pierpont HWY 101 skimboard costco diving snorkel fwy PCH 1 33 126 keys channel island packer nps csuci embassy suites crown plaza marriott cisurfboards beachweather Rincon Solimar VenturaSurfLesson surfhappens momentumrideshop paddybexsurf faria emmawood hobsons isurf surfdiva ohanasurfcamp solimarsurfschool solimarsurf aquasurfschool santabarbarasurfschool malibulongboards surfthebu mosurfcamps surfbrewery beachbreaksurfshop aframesurfshop fcdsurfboards Elementary surfacademy teams Cabrillo Middle private group birthday party corporate event special discount Jeffrey Jeff Belzer silverstrandsurfschool Mary Osborne surfclass.com 805 PCH1 ymca perfect day miramar swell witches witch's rock newport roxy g land baja bocas morro lane womens project green iguana summer girls overnight wb del mar salvador cabarete macao ohana cowabunga padand padre singer sayulita adult pura vida rapture jamnesia maui summer craigslist fun progressive tricks
LOCAL AREA ZIP CODES:
93001 91319 91320 91354 91355 91358 91359 91360 91361 91362 91363 91380 91381 91385 93002 93003 93004 93005 93006 93007 93009 93010 93011 93012 93022 93023 93024 93030 93031 93032 93033 93034 93035 93036 93062 93063 93064 93065 93093 93094 93099 93101 93102 93103 93105 93106 93107 93108 93109 93110 93111 93116 93117 93118 93120 93121 93130 93140 93150 93160 93190 93199