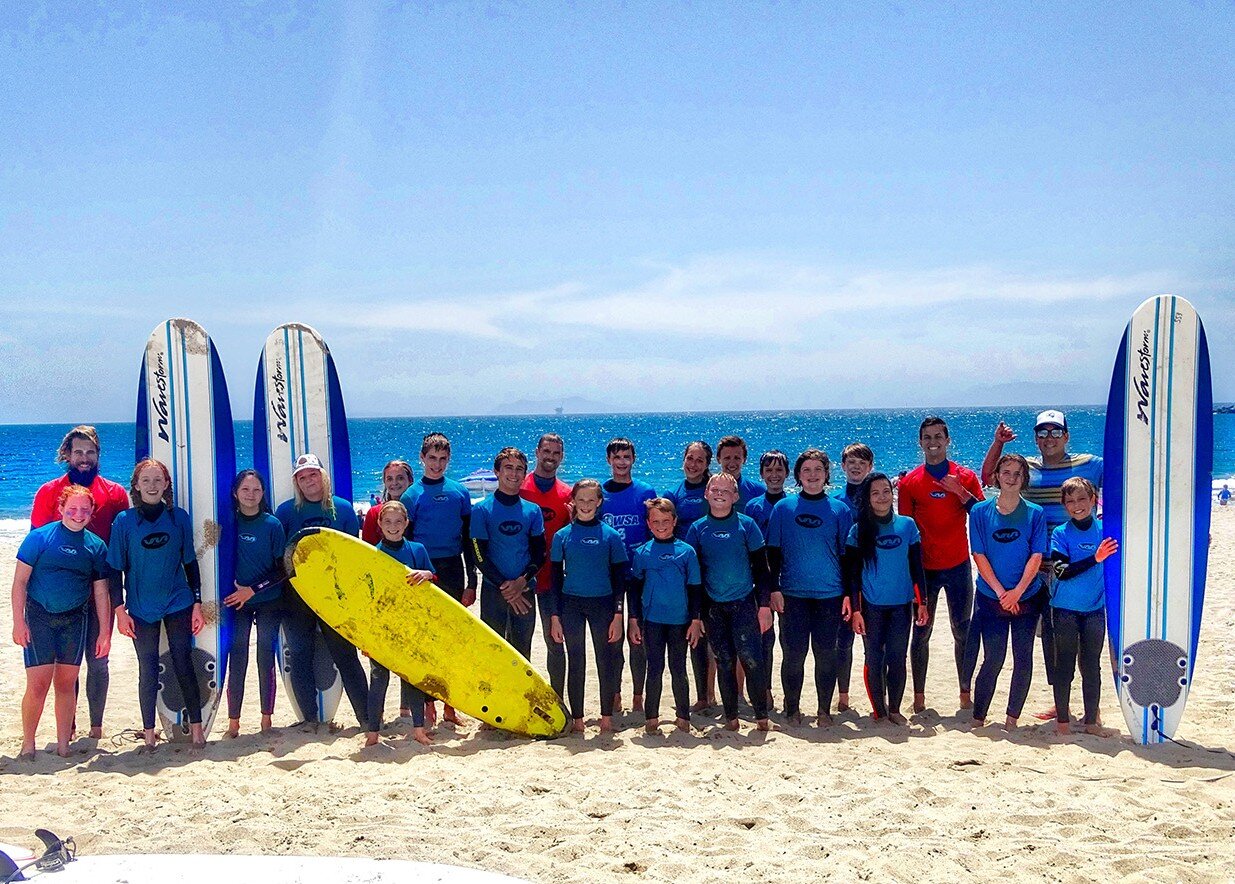 WHY WE DO IT
---
Teaching ocean knowledge and safety through the art of surfing builds a foundation of respect within one's self, for others, and the environment.
Surfing can be the most soulful and uplifting experience, and here at Ventura Makos, we want you to feel great about yourself and that you can accomplish anything.
Through our ocean safety talks and our descriptive analysis about the ocean's currents and paths, we parallel mastery and surfing techniques which transcend the moment and become the building blocks one will have for the rest of their lives.
We want our clients to walk away invigorated by the ocean's gifts and surprised at their ability to surf!
Ventura Surf Camp – Ventura Surfing Lessons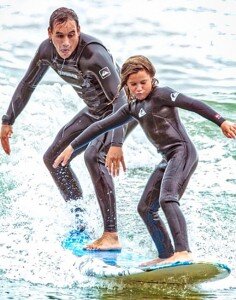 Page Content: Ventura Makos Surf Camp Inc Surfing lesson junior lifeguard program boogie boarding longboard kids school surfcamp top topsurfcamp Things to do in Ventura Oxnard Camarillo Simi Valley Valencia Thousand Oaks Santa Barbara Westlake Village Oakview Veiw Montecito Goleta Carpinteria South Jetty Harbor Cove Ojai Malibu Zuma Zune Bakersfield bakerfield bakerfeild Camarillo Camarilo cammarillo cammarilo Carpenteria Veiw Ojia pxnard Mugu Magu Nawc POrt Hueneme haneme yanemee Huenemee Ventra Cbc Base Santa Paula Somis Summerland Pierpont Chrisman Wadstrom Ortonville Dulah Weldons Montalvo Foster Park Kimball Faria Oxnard Shores Casitas Casitas Springs Arroyo El Rio West Saticoy Cabrillo Village Strickland Acres Hollywood Oak View Sea Cliff Channel Islands Silver Strand Nyland Limoneira Muscle Shoals Punta Limon Mira Monte Matilija Spanish Hills Meiners Leesdale Arbolada Ojala Camp Bartlett Kevet Vickers Hot Springs Sandyland Cove Wheeler Springs Rancho Adolfo Serena Toro Lagol Sespe Casa Conejo Sycamore Cove Bardsdale Fillmore Newbury Park Conejo Valley Fillmore Moorpark Mountclef Solromar Greenwich Village Sherwood North Ranch Triunfo Strathearn El Sueno Piru Trancas Seminole Agoura Hills LA southern California CA ojairesort OjaiValleyInn ocean safety oceansafety ymca perfect day miramar swell witchs witches witch's rock newport roxy g land baja bocas morro lane green iguana summer girls wb del mar salvador cabarete macao ohana padand padre singer sayulita adult pura vida rapture jamnesia maui craigslist fun progressive tricks – womens woman surf camp southern califonria costa rica eternal endless del mar mal pais best number cowabungna hawaii maui makos pacific pacifica kihei los angeles groupon yelp summerschool summerprogram free la challenged special neededs autism handicapped extra attention mako beach airbnb experince experience coupon code reviews hosts dr letssurfapp let's lets WSL World surfing League Contest Scoring club-ed wbsurfcamp thecalicamp endlesssummersurfcamp venturasurflesson with a pro venturasurflesson vacation Ressort Resort house Surfguiding Surfschool bonded licensed diva Mary Osborne Richard Schmidt Adventure Out rented bodyboards Seaward and Sport Kristian Anderson Kalifornien report overnight accommodations meals professional CPR private group Evan caples Aqua agua surfclass professional Vanessa Rivers bucket list dume surfhappens santabarbarasurfschool Stand up Paddle Board SUP Special Occasion Awareness & Wave Knowledge mondos isurfschool afterschool boggie boogie iSurf ohanasurfcamp aquasurfschool seawardsurf 805 101 HWY PCH 1 93001 93002 93003 93006 93005 93004 93036 93035 93030 93007 93022 93031 93041 93032 93033 93023 93060 93034 93044 93010 93024 93013 93066 93061 93011 93014 93012 91320 93108 93067 91319 93021 93015 93150 93016 91360 93020 93103 93140 90265 91358 93101
Related words:
Ventura Surf Camp – Ventura Surfing Lessons
Ventura Makos Surf Camp Inc Surfing lesson junior lifeguard program boogie boarding longboard kids school surfcamp top topsurfcamp Things to do in Ventura Oxnard Camarillo Simi Valley Valencia Thousand Oaks Santa Barbara Westlake Village Oakview Veiw Montecito Goleta Carpinteria South Jetty Harbor Cove Ojai Malibu Zuma Zune Bakersfield bakerfield bakerfeild Camarillo Camarilo cammarillo cammarilo Carpenteria Veiw Ojia pxnard Mugu Magu Nawc POrt Hueneme haneme yanemee Huenemee Ventra Cbc Base Santa Paula Somis Summerland Pierpont Chrisman Wadstrom Ortonville Dulah Weldons Montalvo Foster Park Kimball Faria Oxnard Shores Casitas Casitas Springs Arroyo El Rio West Saticoy Cabrillo Village Strickland Acres Hollywood Oak View Sea Cliff Channel Islands Silver Strand Nyland Limoneira Muscle Shoals Punta Limon Mira Monte Matilija Spanish Hills Meiners Leesdale Arbolada Ojala Camp Bartlett Kevet Vickers Hot Springs Sandyland Cove Wheeler Springs Rancho Adolfo Serena Toro Lagol Sespe Casa Conejo Sycamore Cove Bardsdale Fillmore Newbury Park Conejo Valley Fillmore Moorpark Mountclef Solromar Greenwich Village Sherwood North Ranch Triunfo Strathearn El Sueno Piru Trancas Seminole Agoura Hills LA southern California CA ojairesort OjaiValleyInn ocean safety oceansafety ymca perfect day miramar swell witchs witches witch's rock newport roxy g land baja bocas morro lane green iguana summer girls wb del mar salvador cabarete macao ohana padand padre singer sayulita adult pura vida rapture jamnesia maui craigslist fun progressive tricks – womens woman surf camp southern califonria costa rica eternal endless del mar mal pais best number cowabungna hawaii maui makos pacific pacifica kihei los angeles groupon yelp summerschool summerprogram free la challenged special neededs autism handicapped extra attention mako beach airbnb experince experience coupon code reviews hosts dr letssurfapp let's lets WSL World surfing League Contest Scoring club-ed wbsurfcamp thecalicamp endlesssummersurfcamp venturasurflesson with a pro venturasurflesson vacation Ressort Resort house Surfguiding Surfschool bonded licensed diva Mary Osborne Richard Schmidt Adventure Out rented bodyboards Seaward and Sport Kristian Anderson Kalifornien report overnight accommodations meals professional CPR private group Evan caples Aqua agua surfclass professional Vanessa Rivers bucket list dume surfhappens santabarbarasurfschool Stand up Paddle Board SUP Special Occasion Awareness & Wave Knowledge mondos isurfschool afterschool boggie boogie iSurf ohanasurfcamp aquasurfschool seawardsurf 805 101 HWY PCH 1 93001 93002 93003 93006 93005 93004 93036 93035 93030 93007 93022 93031 93041 93032 93033 93023 93060 93034 93044 93010 93024 93013 93066 93061 93011 93014 93012 91320 93108 93067 91319 93021 93015 93150 93016 91360 93020 93103 93140 90265 91358 93101
Silve Strand – Ventura Surf Camp – Ventura Surfing Lessons